Cognitive Behavioral Therapy (CBT)
Cognitive behavioral therapy (CBT) is an evidence-based approach to helping address a myriad of mental health and emotional issues, including depression and anxiety.
Treatment for individuals is designed to be short-term and goal-oriented. Research has demonstrated that lasting symptom relief can occur in as little as 12 sessions.
CBT is a present, here and now treatment with a particular focus on problem-solving.
In CBT, you learn how to change negative patterns of thinking, attitudes and beliefs and learn to identify and address automatic thoughts and negative schema. Our team will work with you to make a lasting change.
CBT sessions are more structured than traditional therapy sessions. Tangible goals are mutually agreed upon by you and your therapist with a focus on solving the problem. Homework is generally incorporated in treatment plans, and completion of assignments between sessions increases the speed of the process and helps to ensure that goals are met and sustained.
Who would benefit from CBT?
CBT is an effective talk therapy that addresses negative thoughts, behaviors, and emotions, benefiting individuals with various mental health conditions, including depression and anxiety. It helps individuals challenge negative thinking patterns, develop coping strategies, and understand the interconnection between thoughts, behaviors, and emotions for positive change.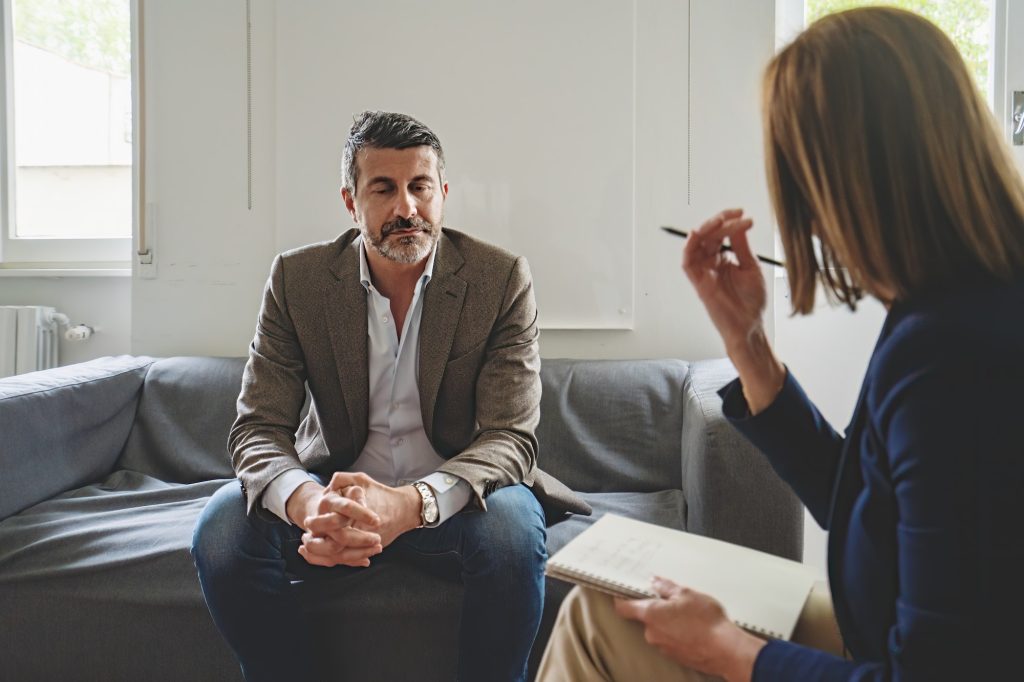 About Cognitive Behavioral Therapy (CBT)